Brief story about the KHCP-Medical Camp
for Kagyu Monlam in Bodh Gaya / India
Since December 2008, in cooperation with our health care professionals, we have been organising large medical camp activities as part of the annual Kagyü Mönlam. This has been a great success, counting over 4000 people annually. This activity had widened to Nepal by 2011. The helpers on location come from all continents of the world.
The medical camp will also form a substantial part of the Monlam in the future, supported by the Kagyü Mönlam committee, the Mahabodhi Society and by local doctors and their hospital.
At the Mönlam, all institutes from the Himalayas collaborate to facilitate communication with representatives, ensuring that the best possible support and modern health care is provided in all the institutes.
Following this, we will provide a small hospital unit that may even be usable all year round. With the kind help of Beru Kyentse Rinpoche, this hospital unit will be part of Rinpoche's Karma-Gompa. At present we are working on the design of such a unit.
Furthermore, in the medium term, we will be building a hospital complex in the surroundings of other Karmapa institutes. We are in the planning phase and are hoping for the necessary support. We are constantly looking for medical advisors as well as donations for these projects.
All detailed KHCP Monlam reports (since 2008) you find on our BLOG.
For the next medical camp every small donation is welcome.
!Attention NEW!
Donation Account
Account Holder: KHCP e.V.
Sozialbank AG
IBAN: DE34 3702 0500 0020 1467 11
Account No. 20146711 | BIC: BFSWDE33XXX

Or donate one-time or monthly directly here
Online via PayPal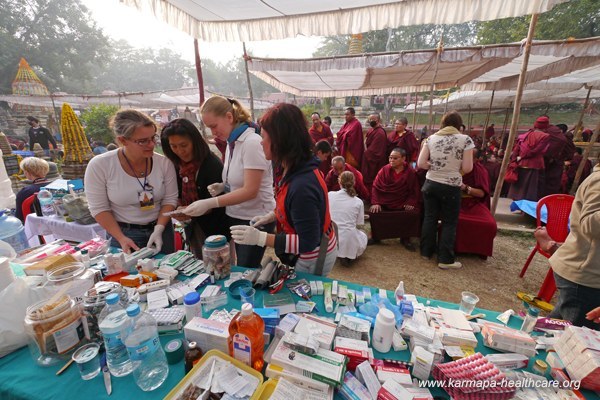 Doctors and nurses treat 3000 people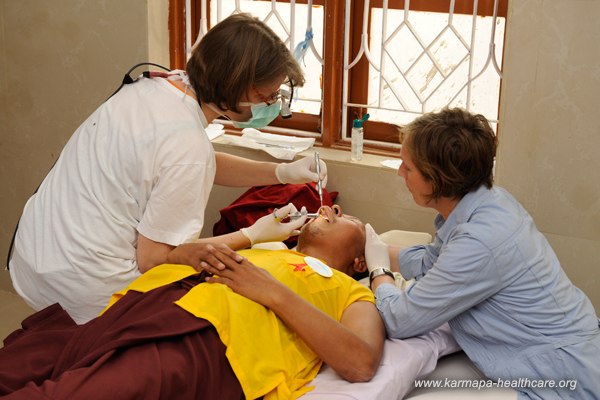 Dental treatments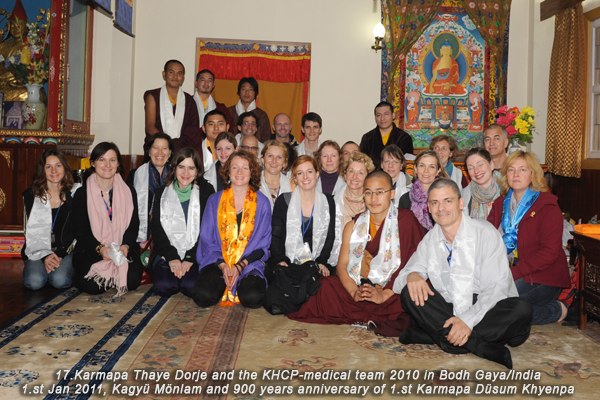 H.H.Gyalwa Karmapa and the KHCP-team
What is the Monlam?