Venue: Karmae Sanga Rumtek in Sikkim/India
Monastic School of Shamar Rinpoche
Date: Dec 14-20, 2022
Due to COVID-19 situation in India and Nepal H.H.Gyalwa Karmapa again announced the cancellation of this Kagyu Monlam in Bodhgaya. Instead every Karma Kagyu monastery is doing this practice at their own site.
After 12 years of KHCP-Monlam-Medicalcamps in Bodhgaya we - Pia and Peter - chatted with most of the monasteries and schools of the Karma Kagyu lineage. We offered to transfer extra budget for medical programs during the Monlam.
Again this year for the 3rd time the Kagyu community of Karmae Sangha Rumtek (Shamarpa´s school) hired professional doctor and nurses to provide free medical checkups and healthcare for participants in the Monlam as well as the local population.
More than 2000 people came here to practice the Monlam leaded by H.E.Jamgon Kongtrul Rinpoche. So we are very happy to get fulfilled the continuity of the Monlam medical camp history of KHCP - Karmapa´s Healthcare Project for the 15th time.
We hereby like to thank our dharma friends of Karmae Sangha Rumtek for self-organizing and realizing this medical camp.
And of course we thank all donors of KHCP whose money we have sent to Rumtek and other sites over 2022/23.
Yours Pia and Peter (KHCP).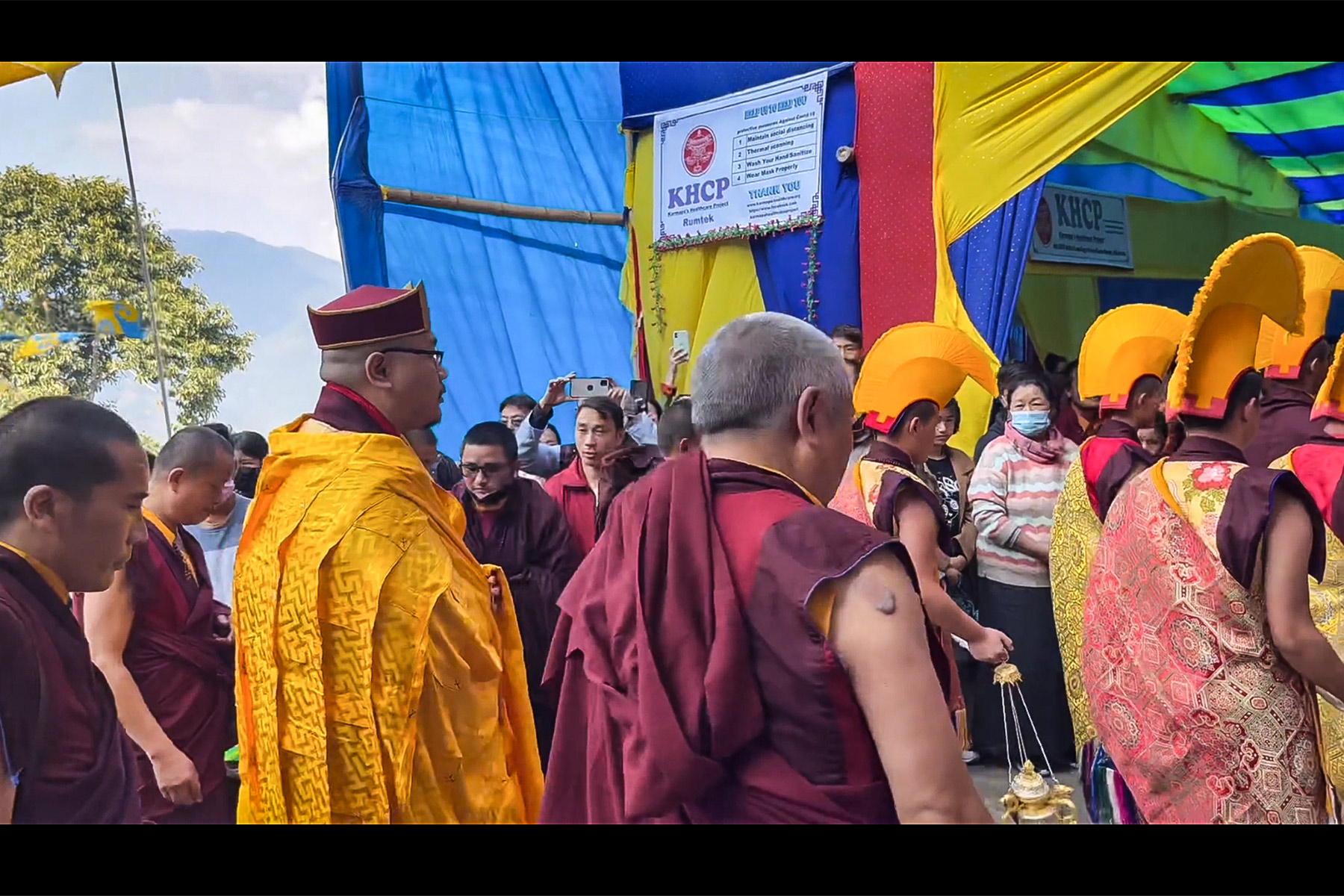 Jamgon Kongtrul Rinpoche arrives - KHCP medical stand in the back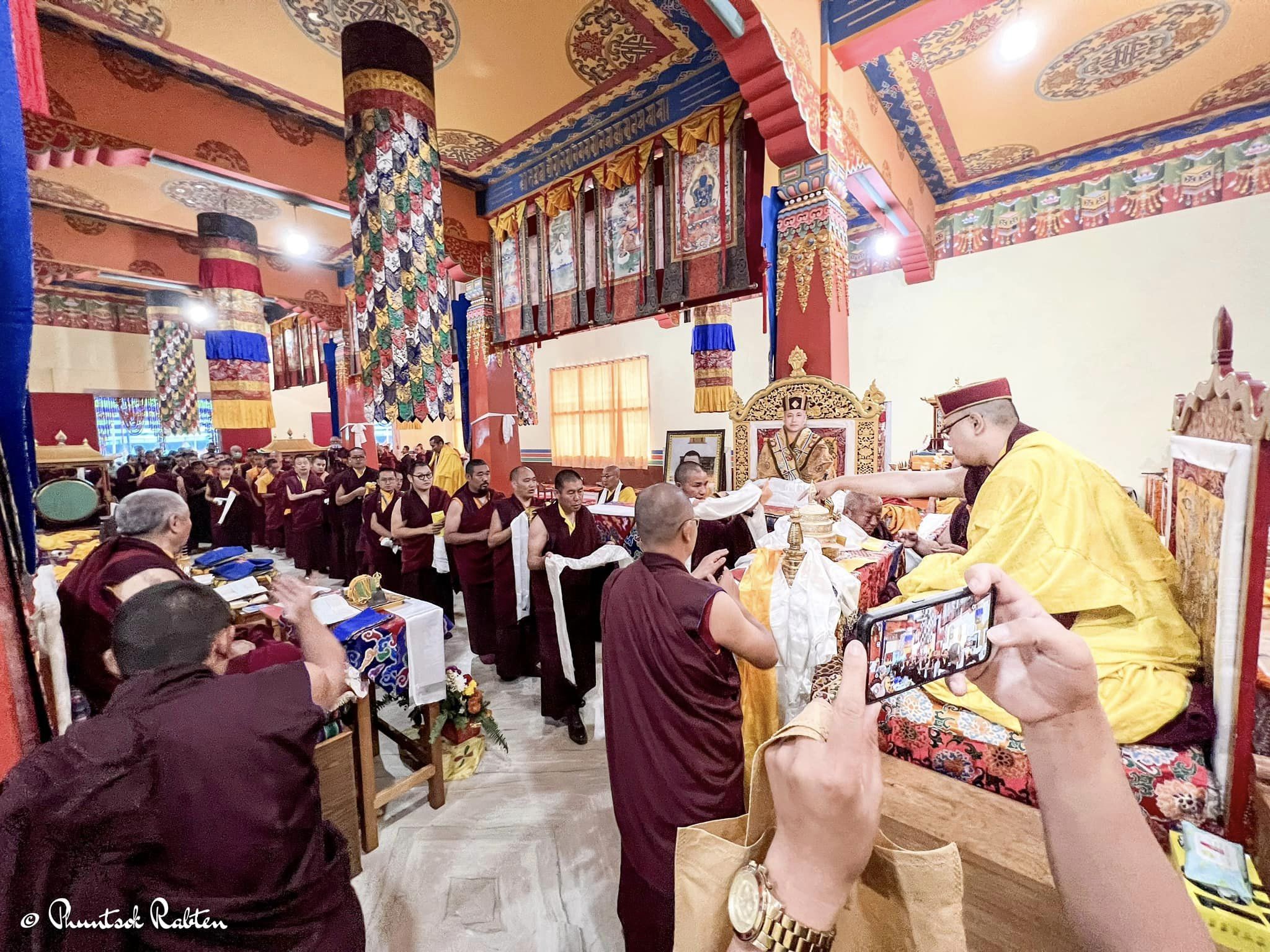 Jamgon Kongtrul Rinpoche opens the Kagyu Monlam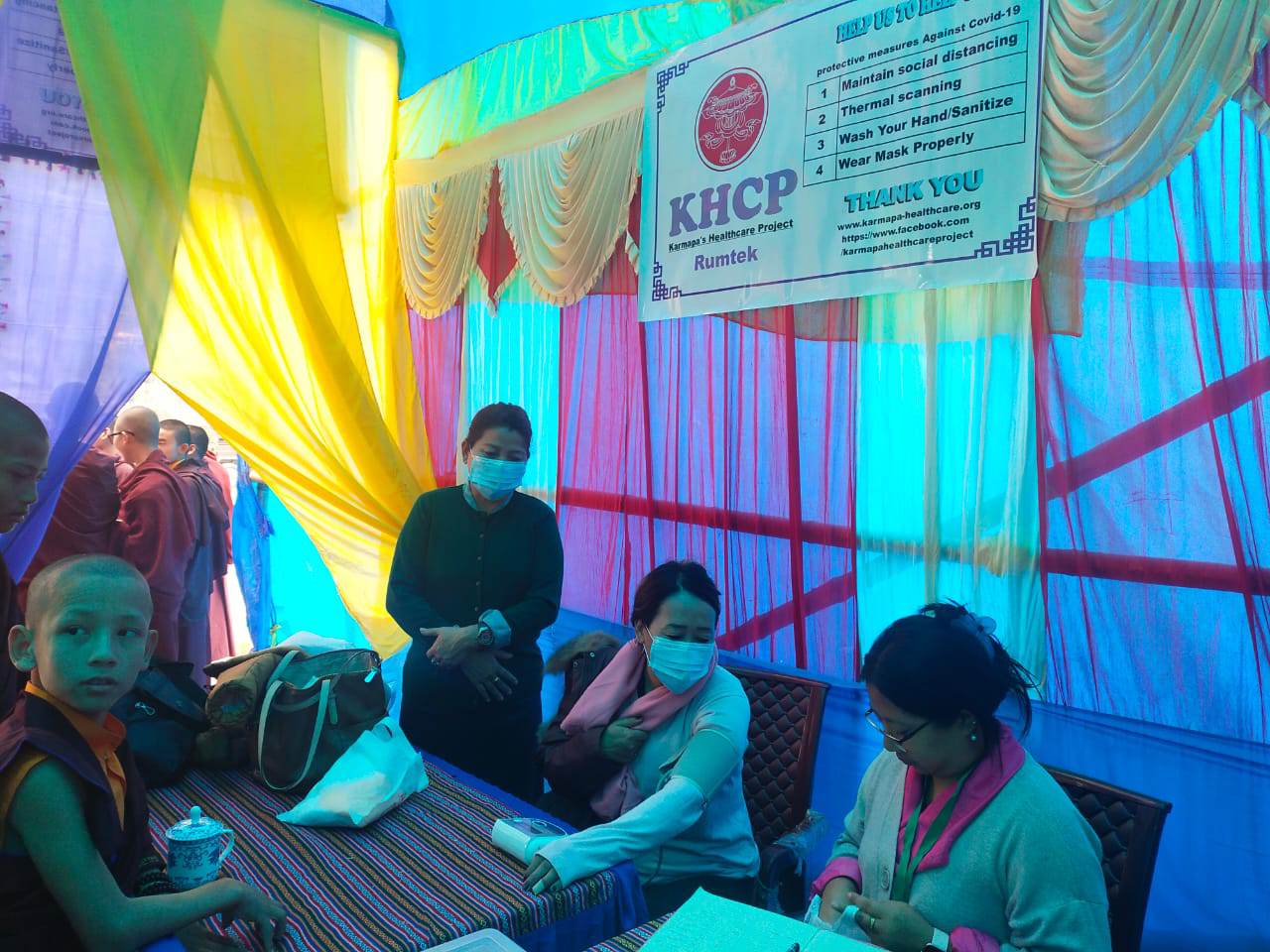 KHCP medical stand
!Attention NEW!
Donation Account
Account Holder: KHCP e.V.
Bank für Sozialwirtschaft AG
IBAN: DE34 3702 0500 0020 1467 11
Account No. 20146711 | BIC: BFSWDE33XXX

Or donate one-time or monthly directly here
Online via PayPal