Thaye Dorje, His Holiness the 17th Gyalwa Karmapa, invites students around the world to join him under the Bodhi Tree in Bodh Gaya, as he presides over prayers at the annual Kagyu Monlam, 14-22 December 2019.
The Kagyu Monlam is the most significant event of the year for the Karma Kagyu lineage. Tens of thousands of students, monks, nuns and other venerables come together in the place where Buddha attained enlightenment, as Karmapa leads prayers for the benefit of all sentient beings.
The main prayer recited at the Kagyu Monlam is known as the 'King of Aspiration Prayers' or the 'Samantabhadra Wishing Prayer'.
As Karmapa has said,
"When we come together to the sacred place where Gautama Buddha reached enlightenment, and offer aspirations for peace and prosperity for all beings, the merit, wisdom and benefit that is accumulated is tremendous."
Text by www.karmapa.org
Karmapa Thaye Dorje opens the Kagyu Monlam
Team Photo Gallery
12 Years of Kagyu Monlam Medicalcamp
of KHCP - Karmapa´s Healthcare Project in Bodhgaya
Next KHCP-Monlam Medical Camp is planned for date: Dec. 2020
For the 13th time, the KHCP - Karmapa´s Healthcare Project will provide free medical checkups and healthcare for participants in the Monlam as well as the local population.
If you like to volunteer don´t hesitate to contact us via email: general practitioners, dentists, physiotherapists, TTM practitioners, acupuncturists, nurses, assistants, organisers and helpers are always welcome.
2019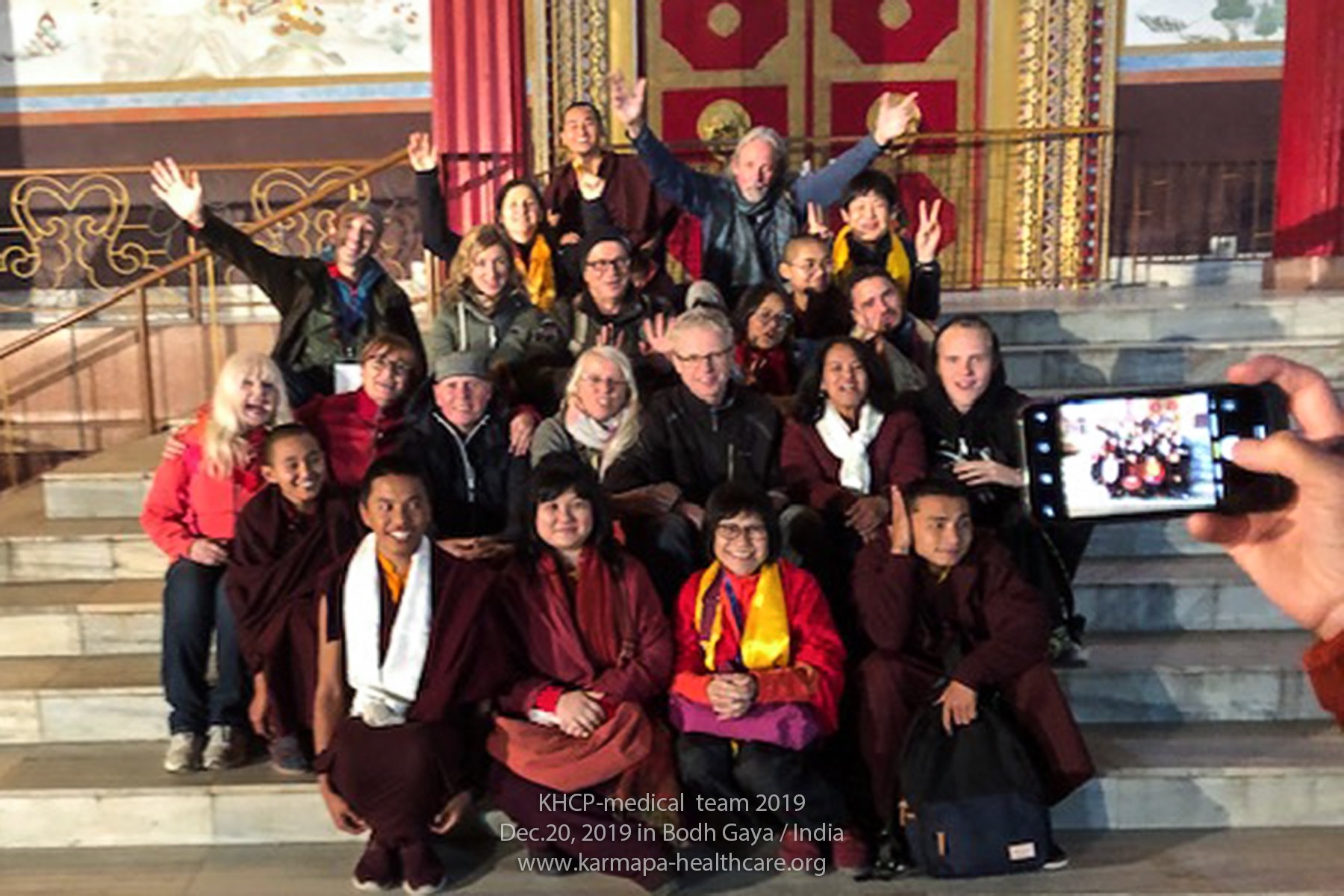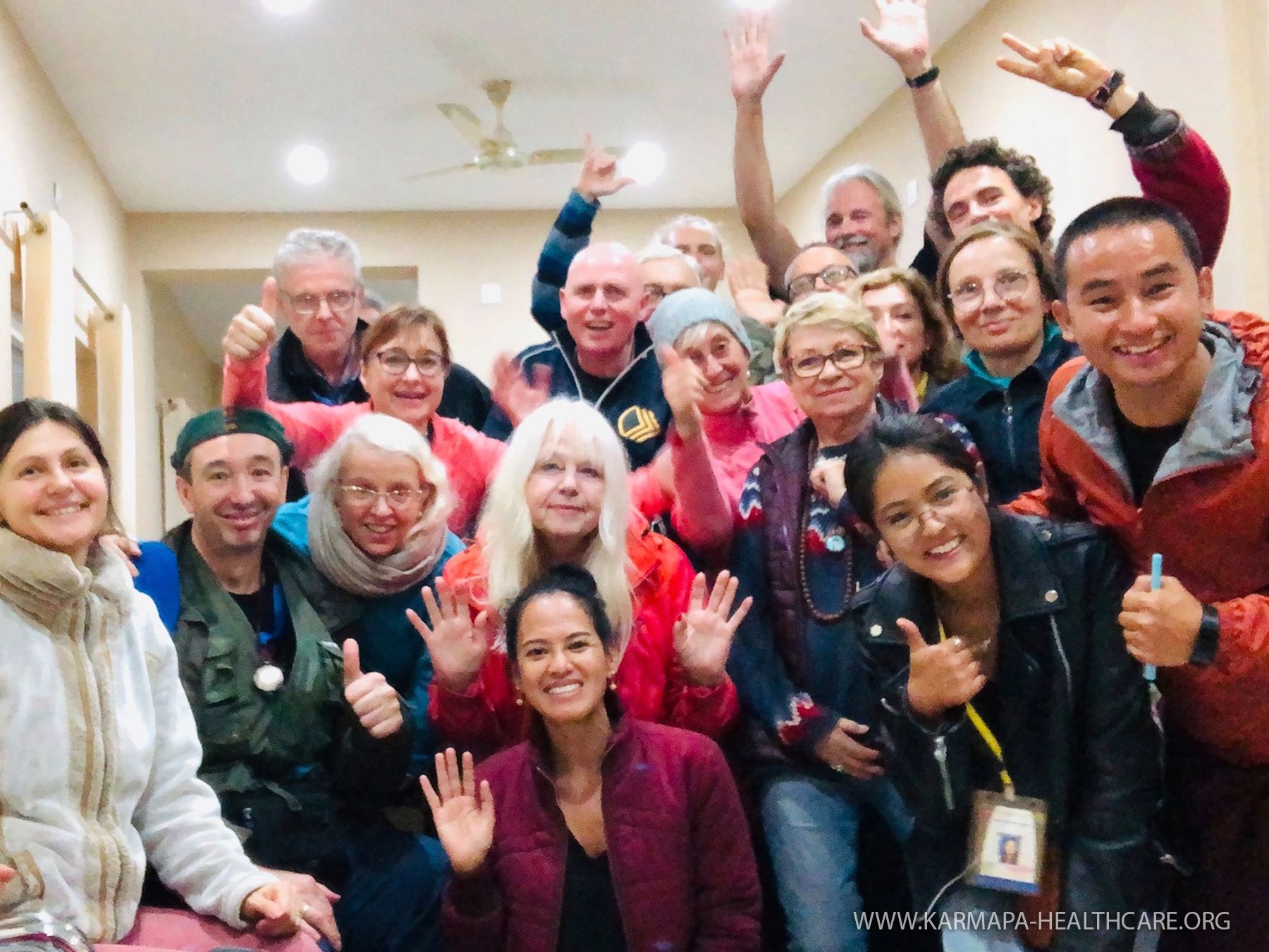 2018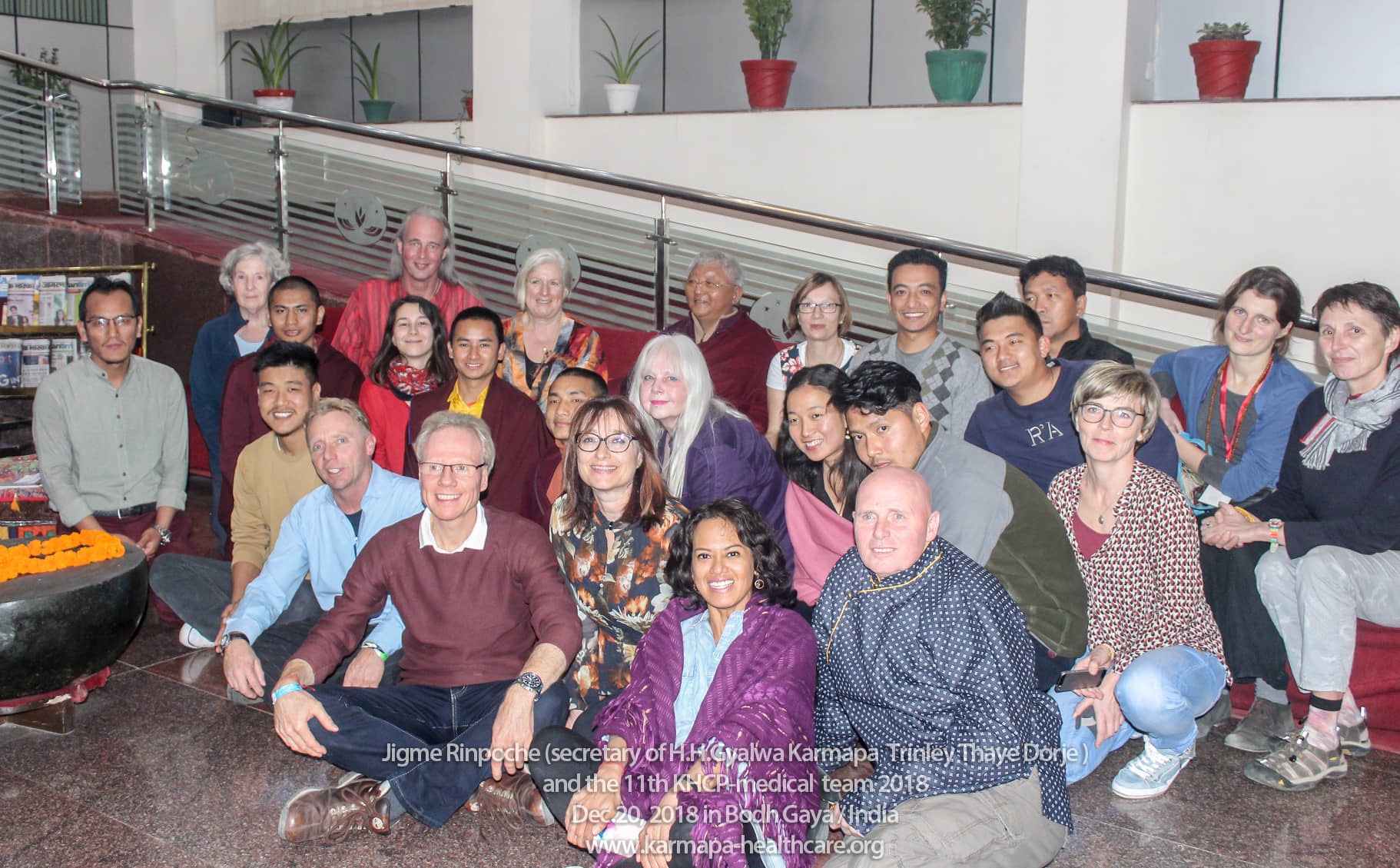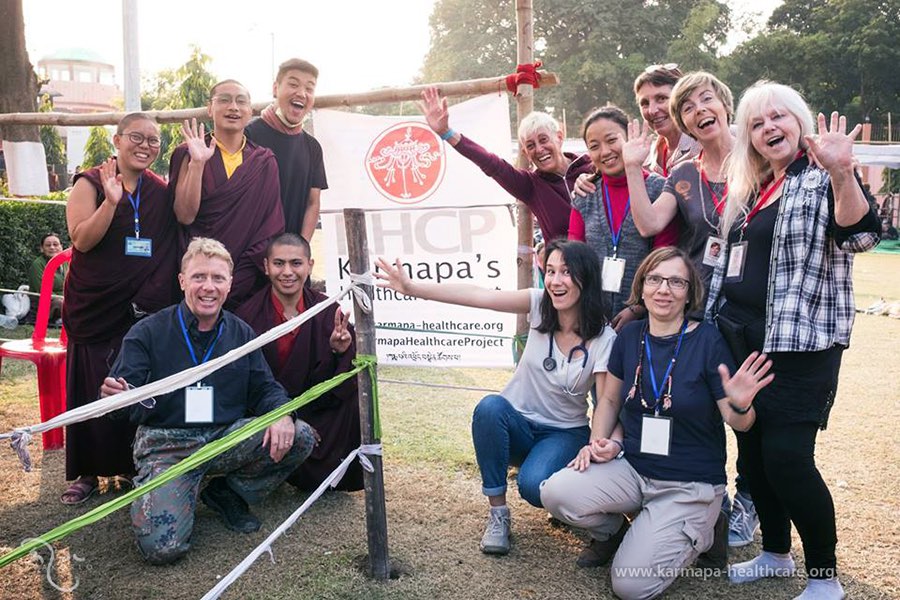 2017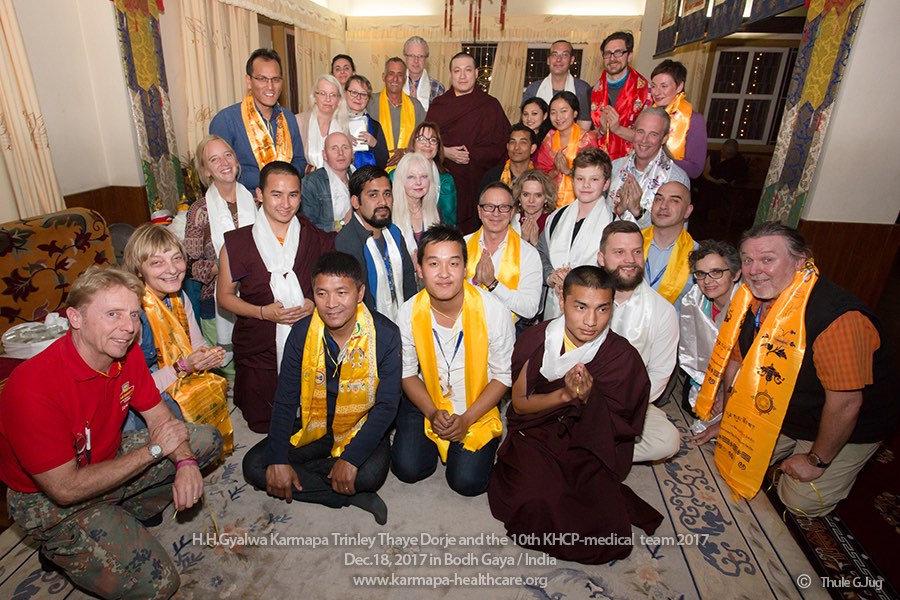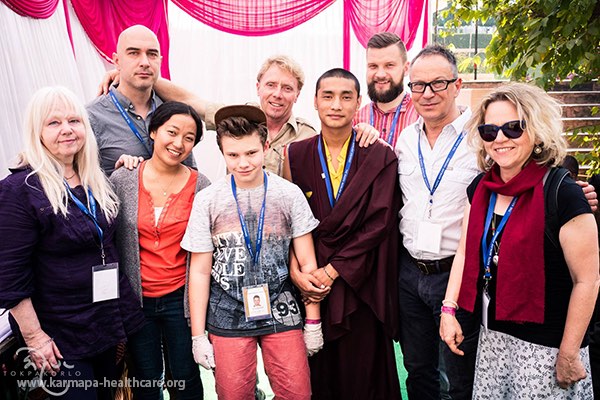 2016
2015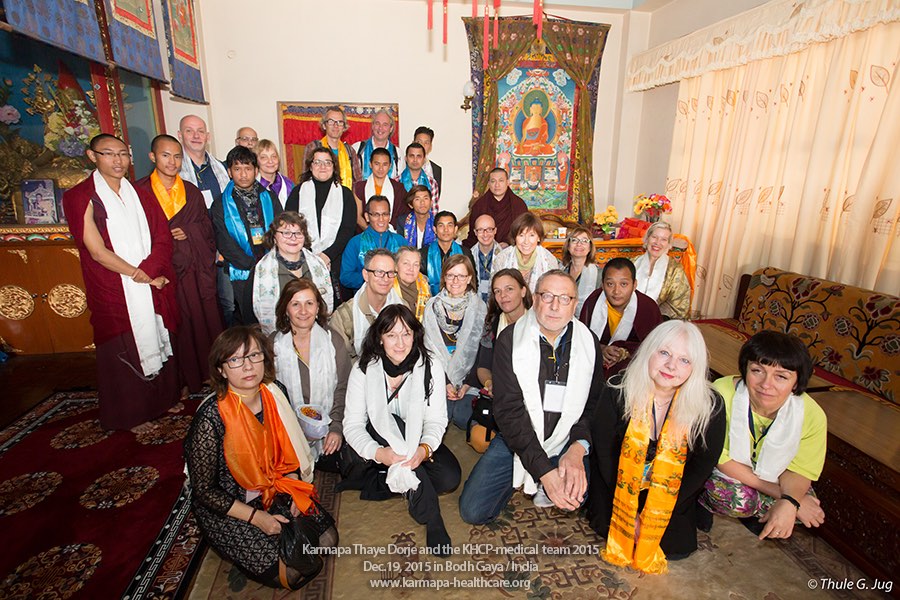 2014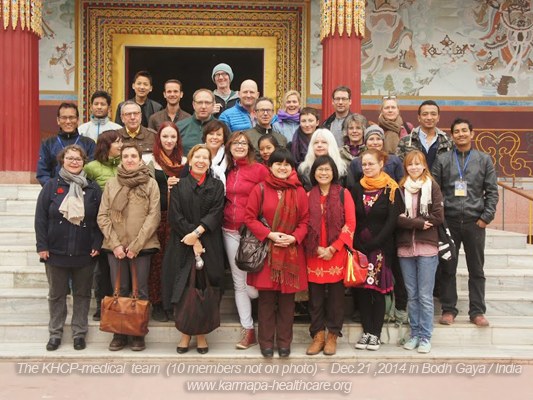 2013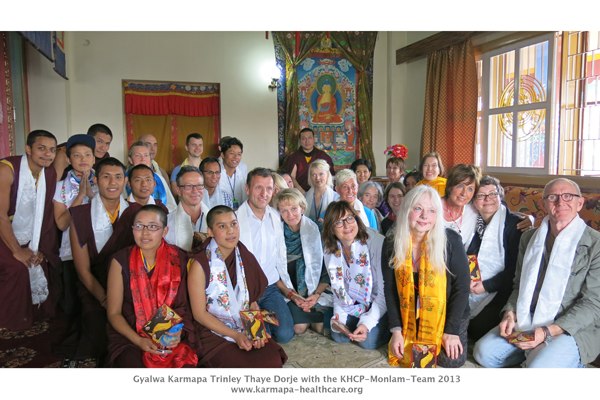 2012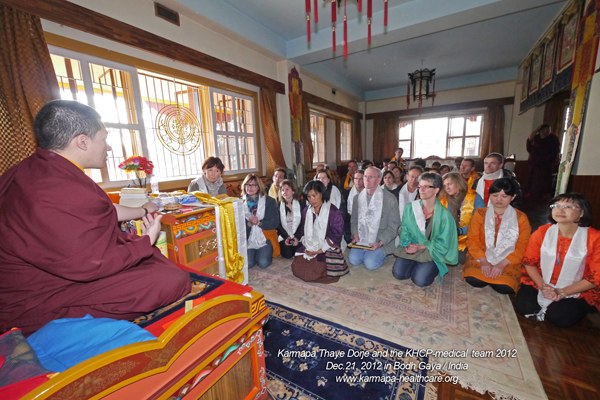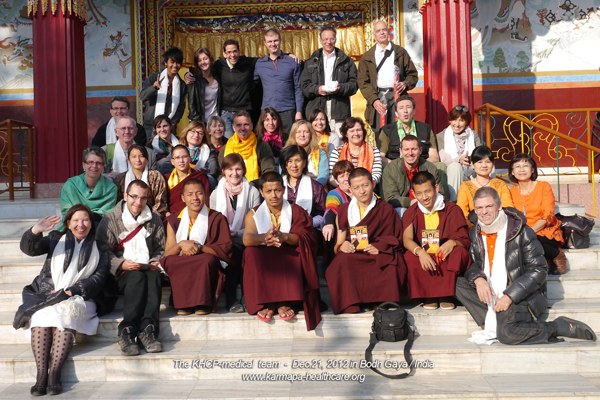 2011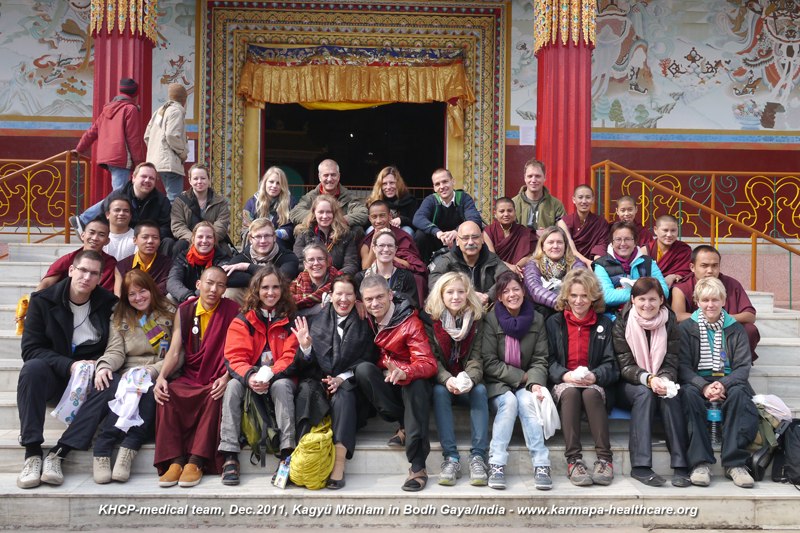 2010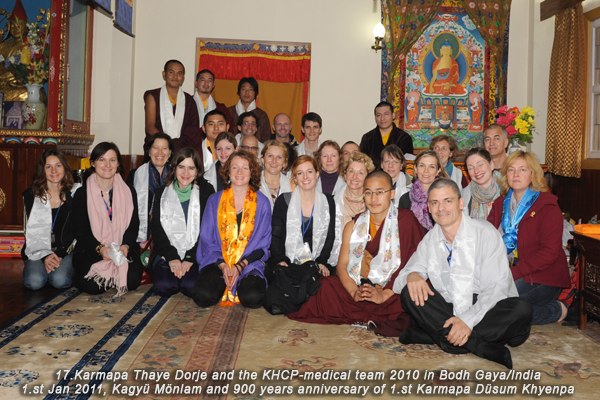 2009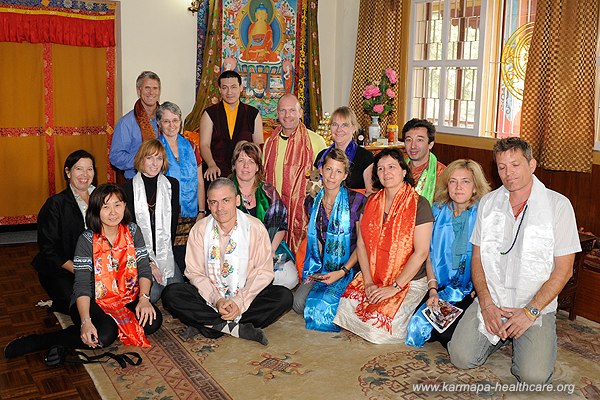 2008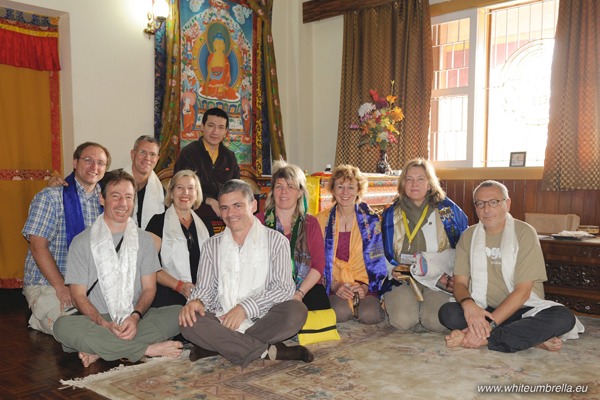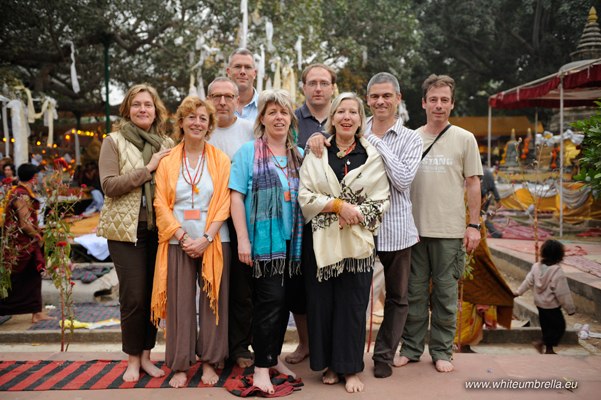 To enable the Monlam Medical Campthe project is looking for donors (for medicine).
!Attention NEW!
Donation Account
Account Holder: KHCP e.V.
Bank für Sozialwirtschaft AG
IBAN: DE34 3702 0500 0020 1467 11
Account No. 20146711 | BIC: BFSWDE33XXX

Or donate one-time or monthly directly here
Online via PayPal